Now Let's Tackle With Proxy On macOS
Preface
To be honest, I'm too busy (thrilled) to have time (get ready) to go through all the details for configuring proxy on macOS as times is shifting so fast —  sometimes I still believe it would not be long ago that Qv2ray was still my major client for proxy on both Windows and macOS in terms of its elegance, uniformity, high-efficiency and reliability, which I wrote about it in a previous post.
Whatsoever, Qv2ray has been a legacy since author will no longer maintain the project. It also happened to be a long time for not mentioning the easy-to-use client for proxy on macOS. Therefore, this time let's test an equally simple software as Qv2ray used to be — v2rayXS.
Abstract
No bullshit, Let's get started.
(Since native Mac explorer Safari does not support plugin, please install Chrome/Edge for better experience.)
Deployment
Step 1: Download the proxy client program, unzip and put it under your program path.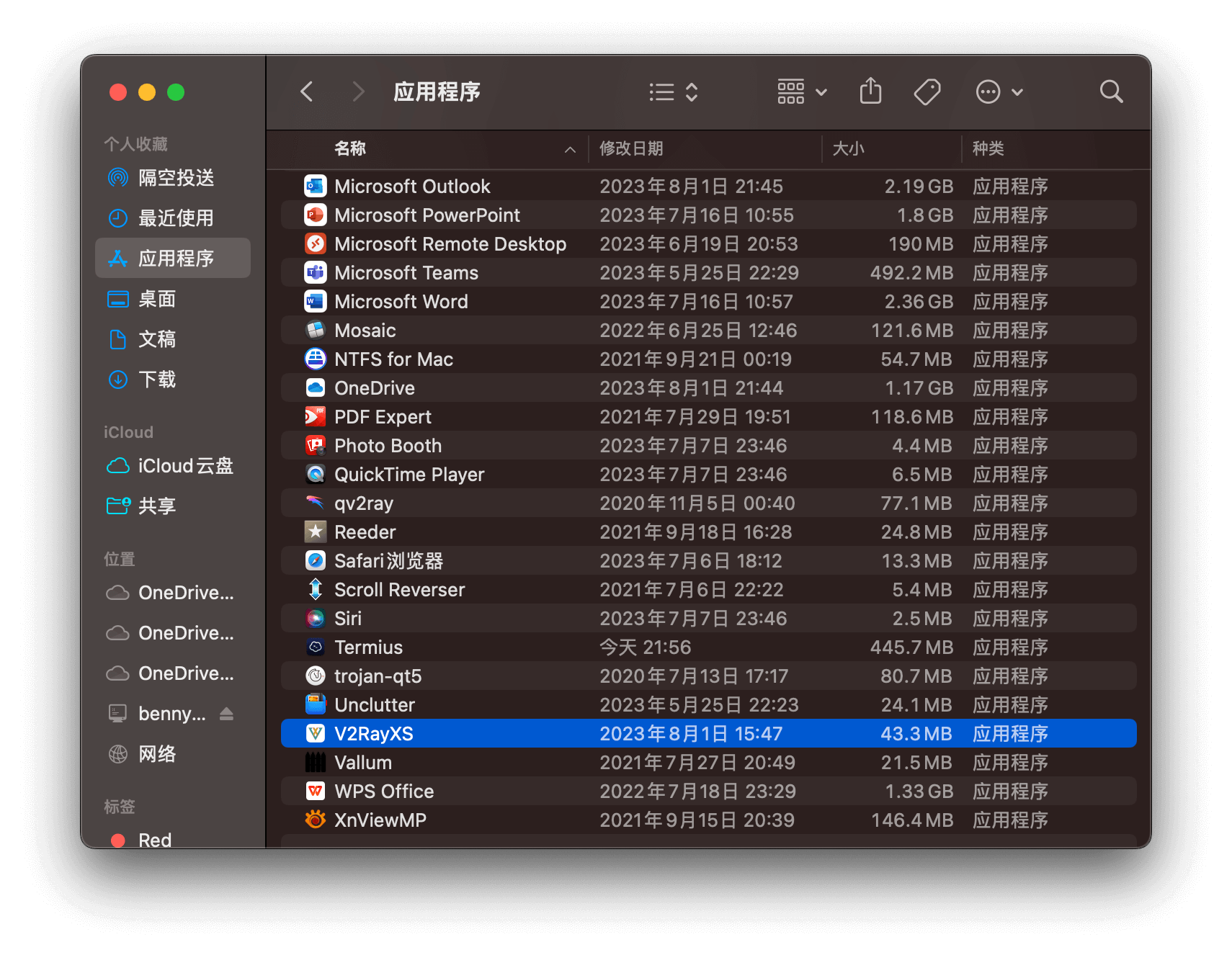 Step 2: Find it in the menu bar after you launch it, then "load core" first.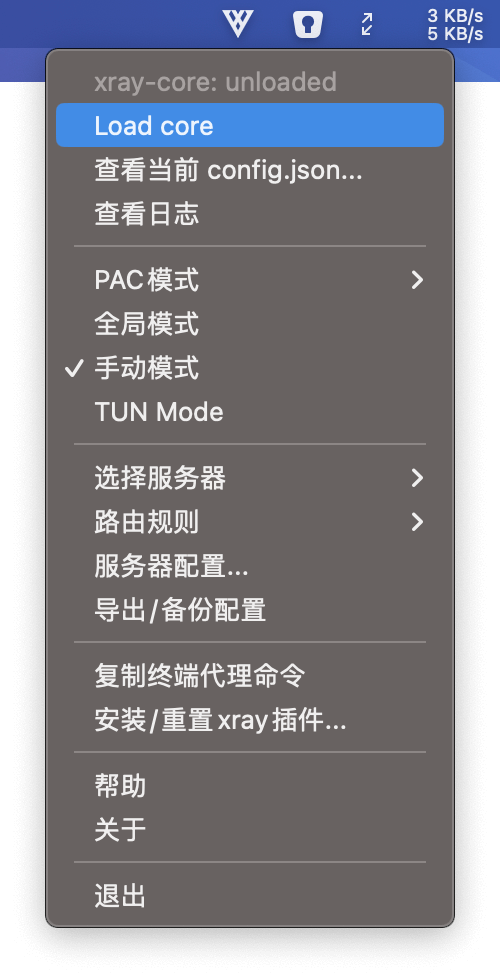 Step 3: Let's move on to "Config Server Settings...".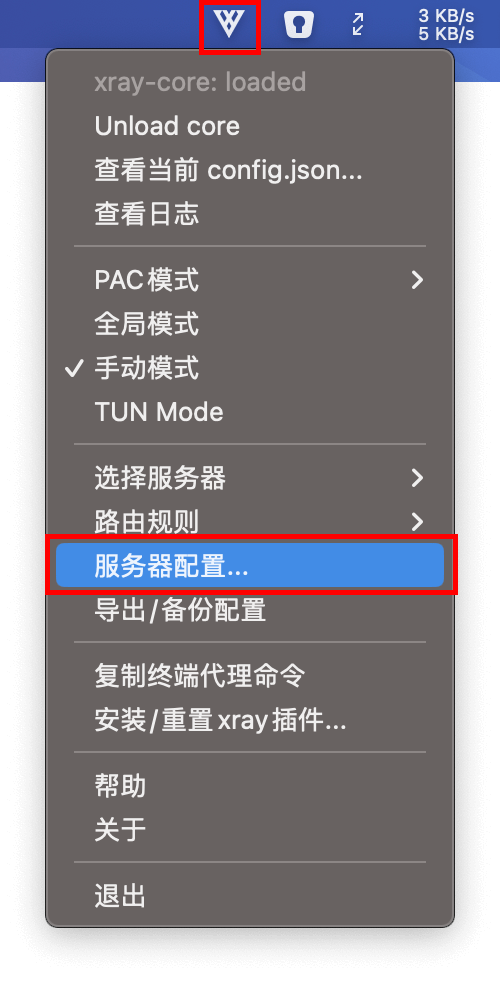 Step 4: Here come the highlights, take care when you filling in those blanks. (Check Notes.app for passing those required info.)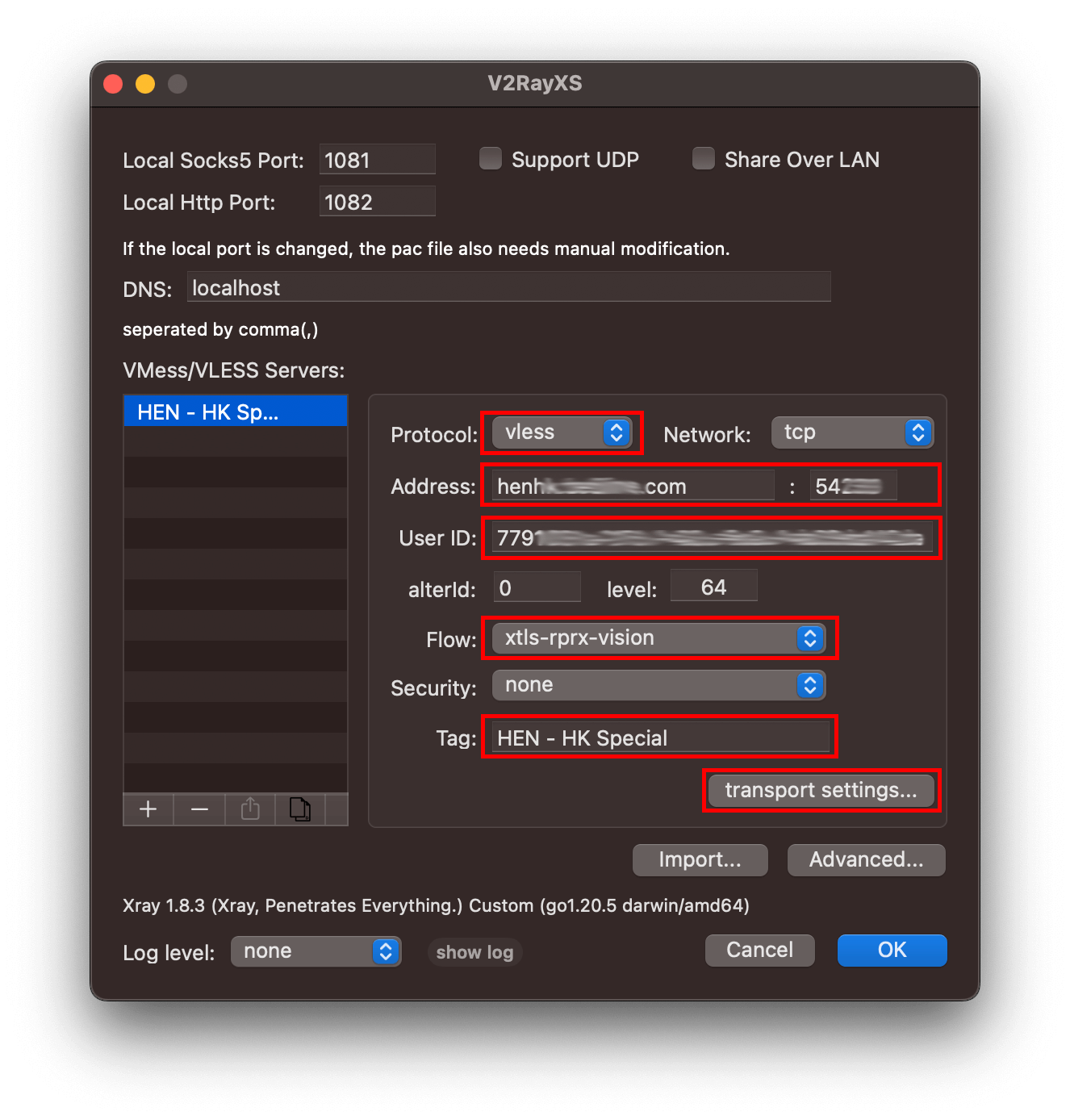 Step 5: More jobs need to be done under "transport settings..."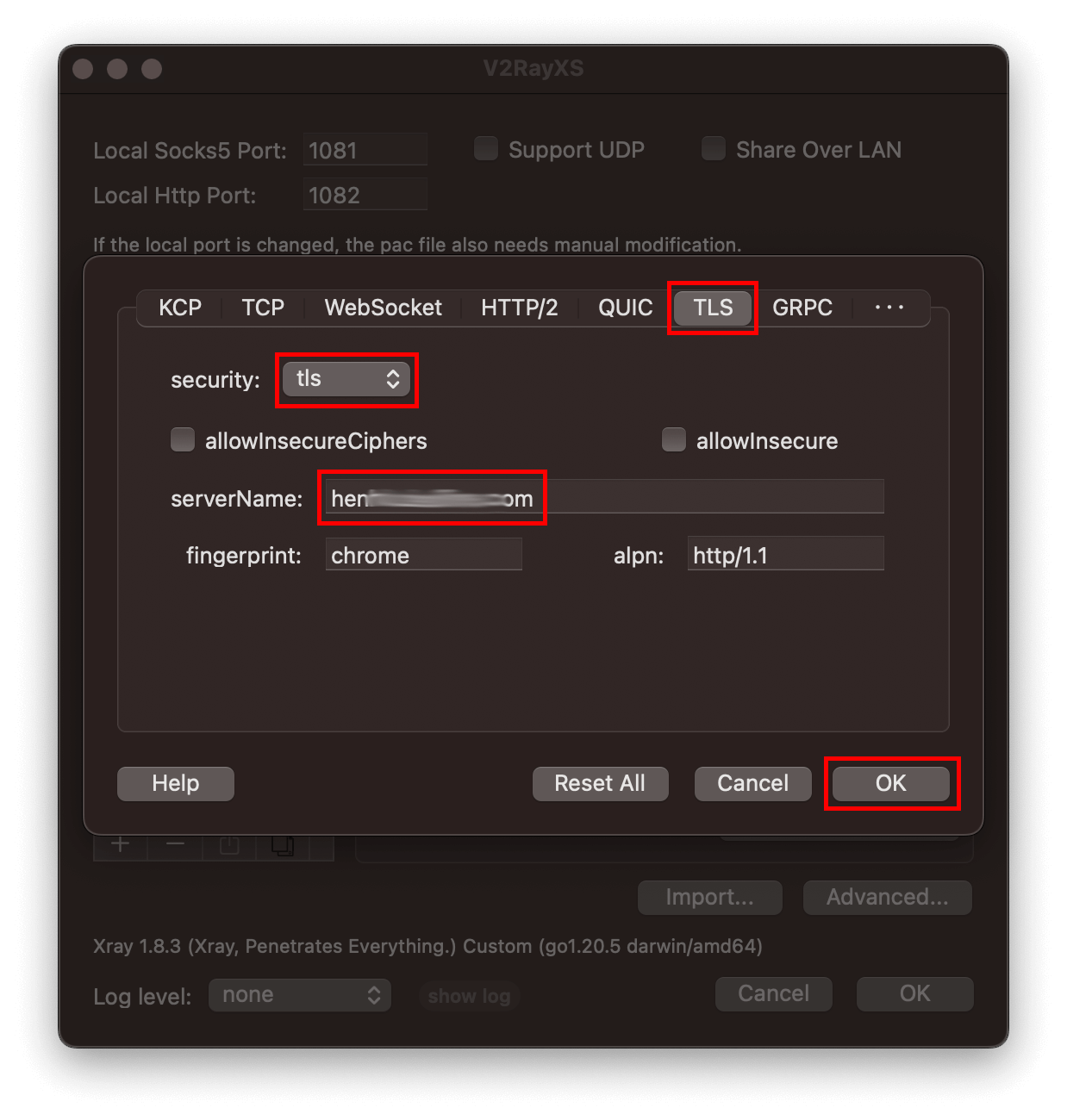 Step 6: After "OK", let's set the routing strategy to "bypass CN, local and Apple" so that Chinese domestic websites, LAN address and Apple services won't go through proxy.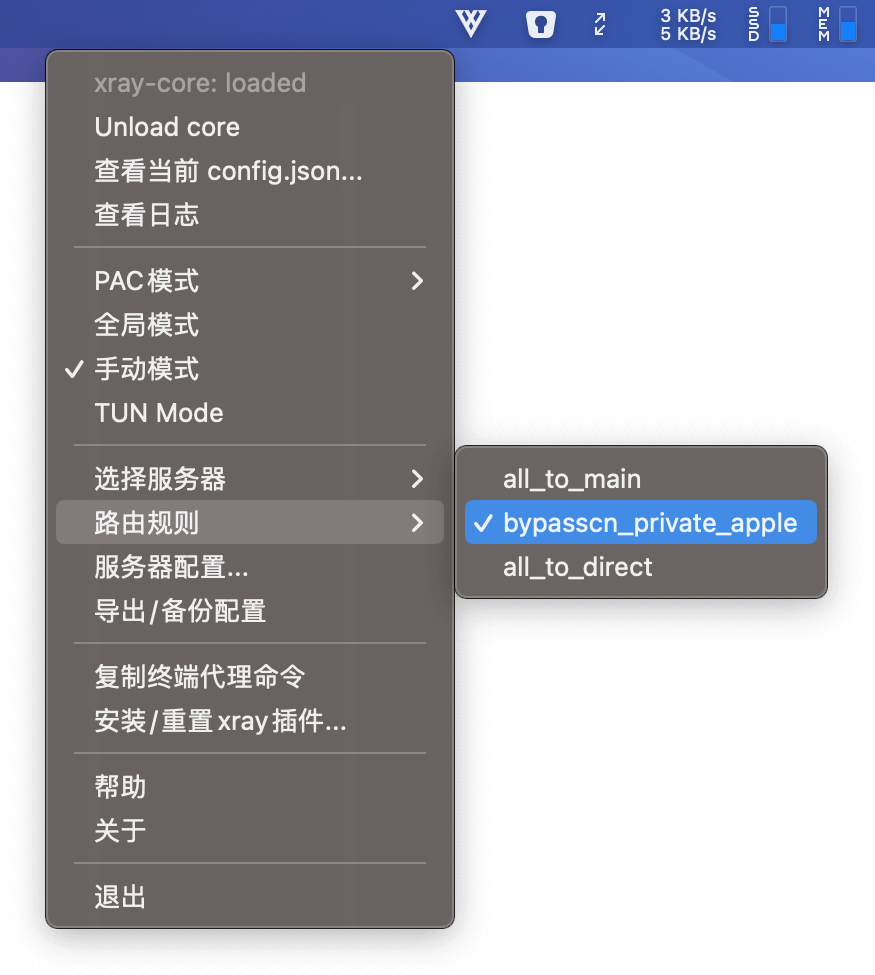 Step 7: If you've already got Switchyomega plugin installed in the Chrome/Edge, please skip this step and directly go to Step 8. Otherwise, please set to "Global Mode" temporarily as we need to visit Chrome AppStore to install the plugin — Switchyomega.
If such plugin hasn't been installed, here comes a checkpoint — Run Chrome/Edge, you should now have access to Google.com. If you cannot, please halt and check if you missed some key procedures in above.
Step 8: After plugin installation, config as following.
It's worth mentioning that since by default, v2rayXS (macOS client) provides listening port — 1081, different from previous v2rayN (Windows client) does (10808). So for the port here on macOS, please input 1081 correctly to match with the client.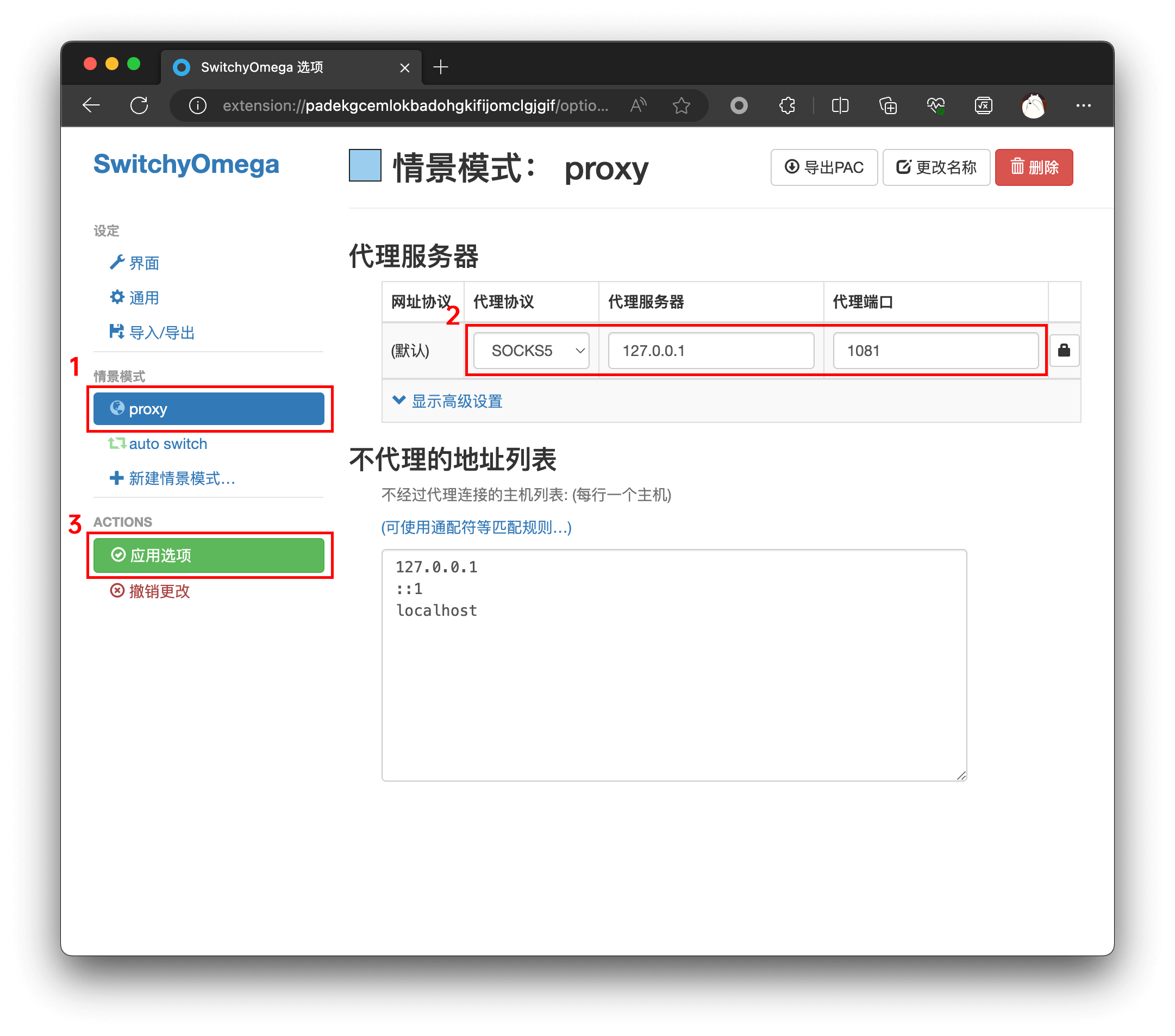 Step 9: As always, you can enable fast switch by just 1 click after following config.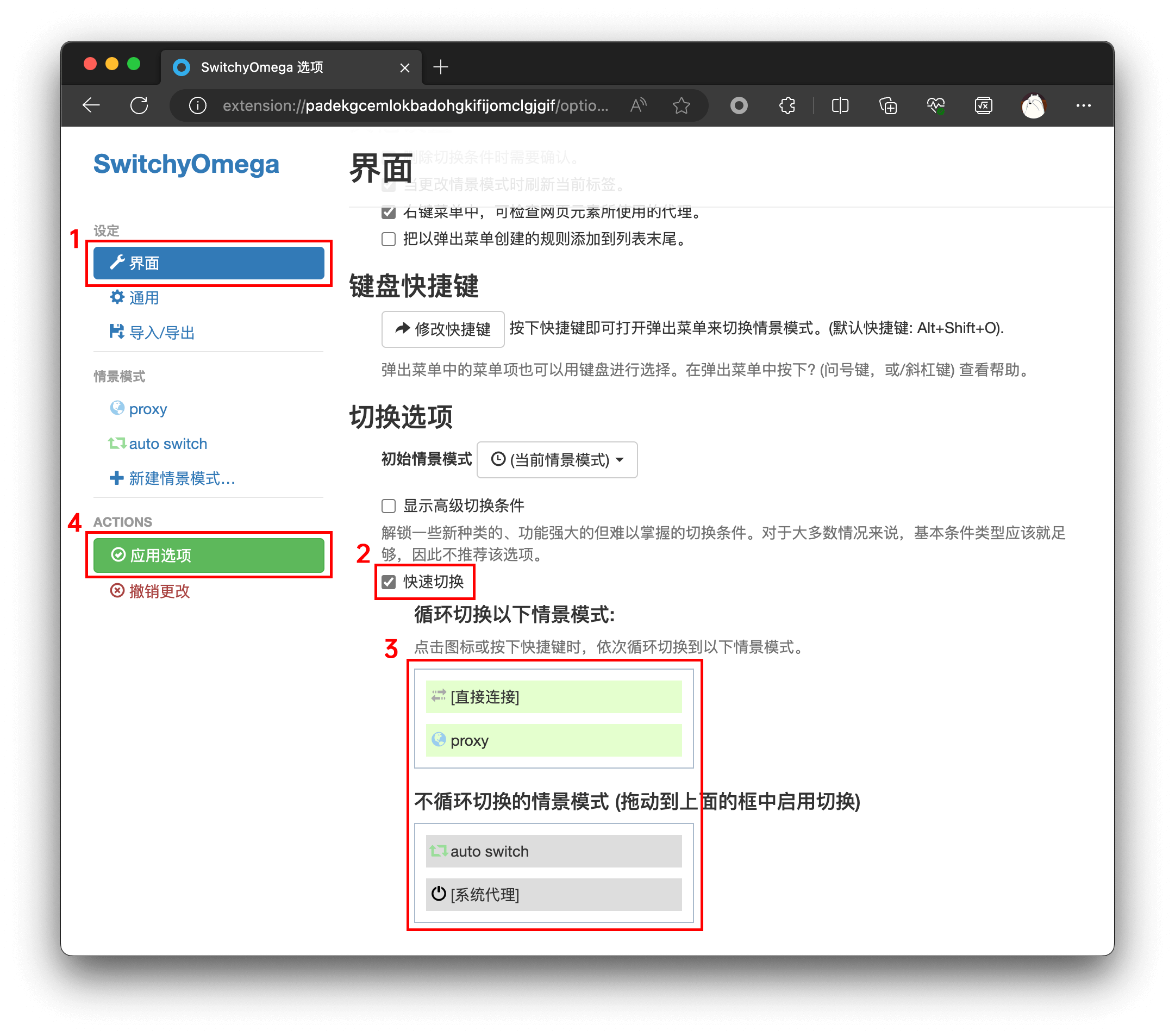 Step 10: Set back to "Manual Mode". So in Chrome/Edge, you could now enable/disable proxy by just hitting the plugin icon — Blue is on, grey is off.
Try play with whatismyipaddress.com.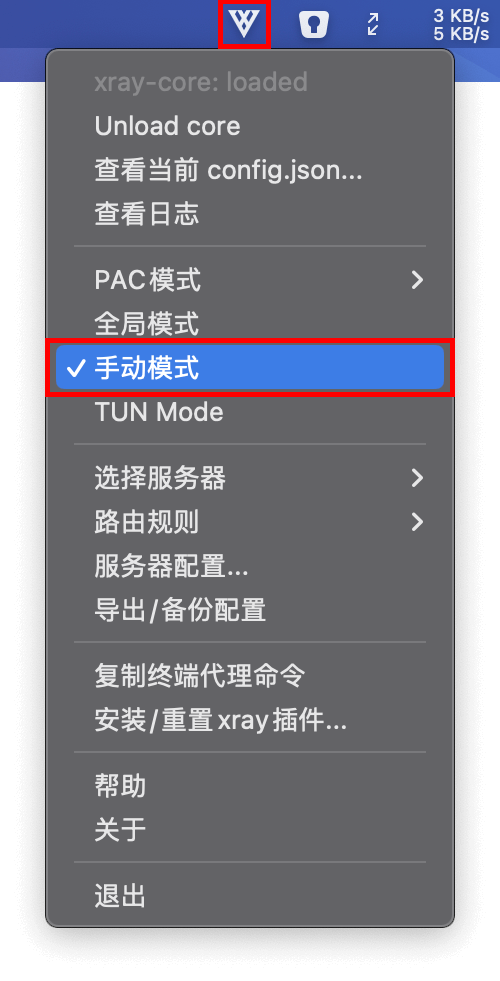 Step 11: Let's perform a quick config to launch v2rayXS on system startup.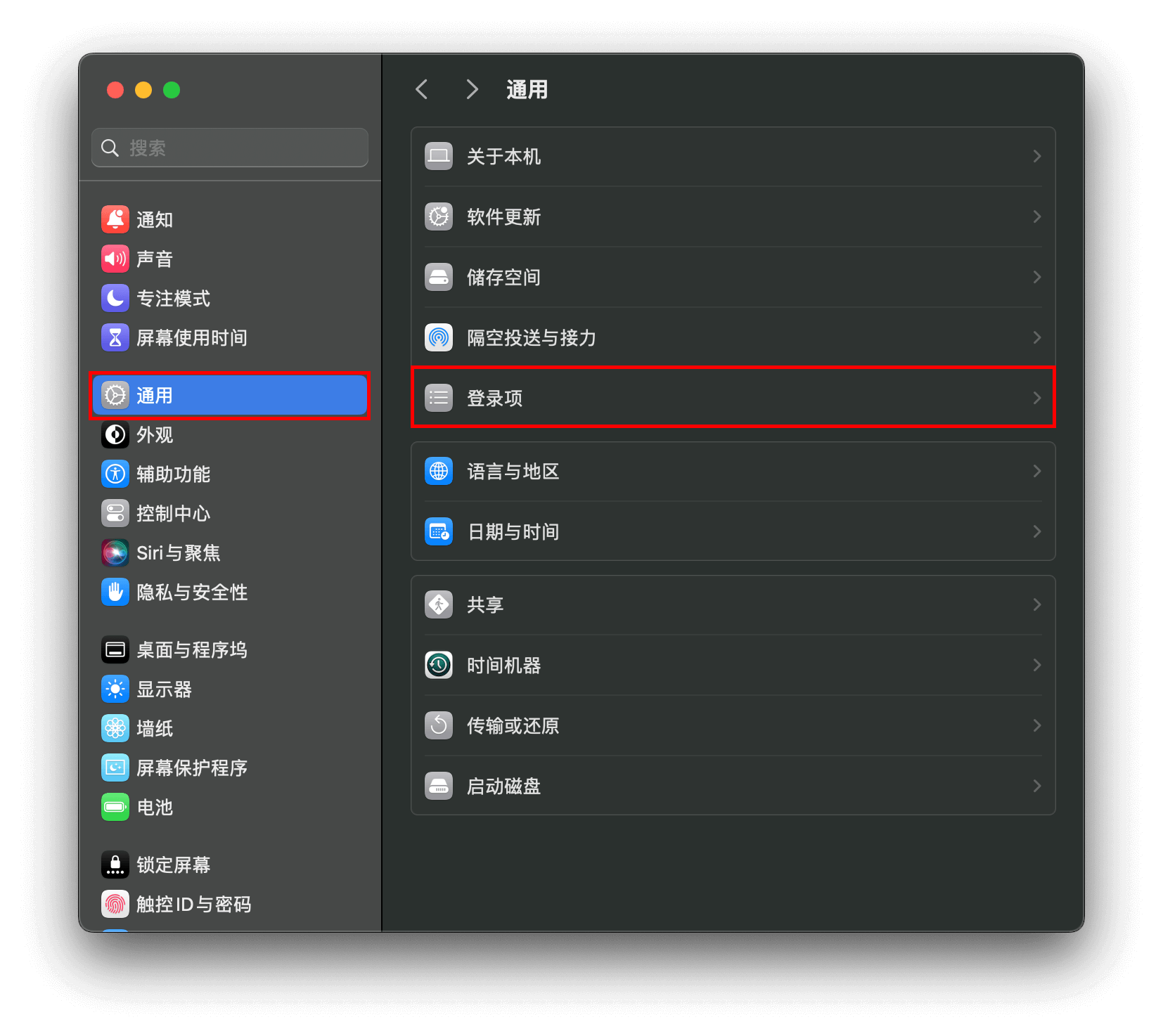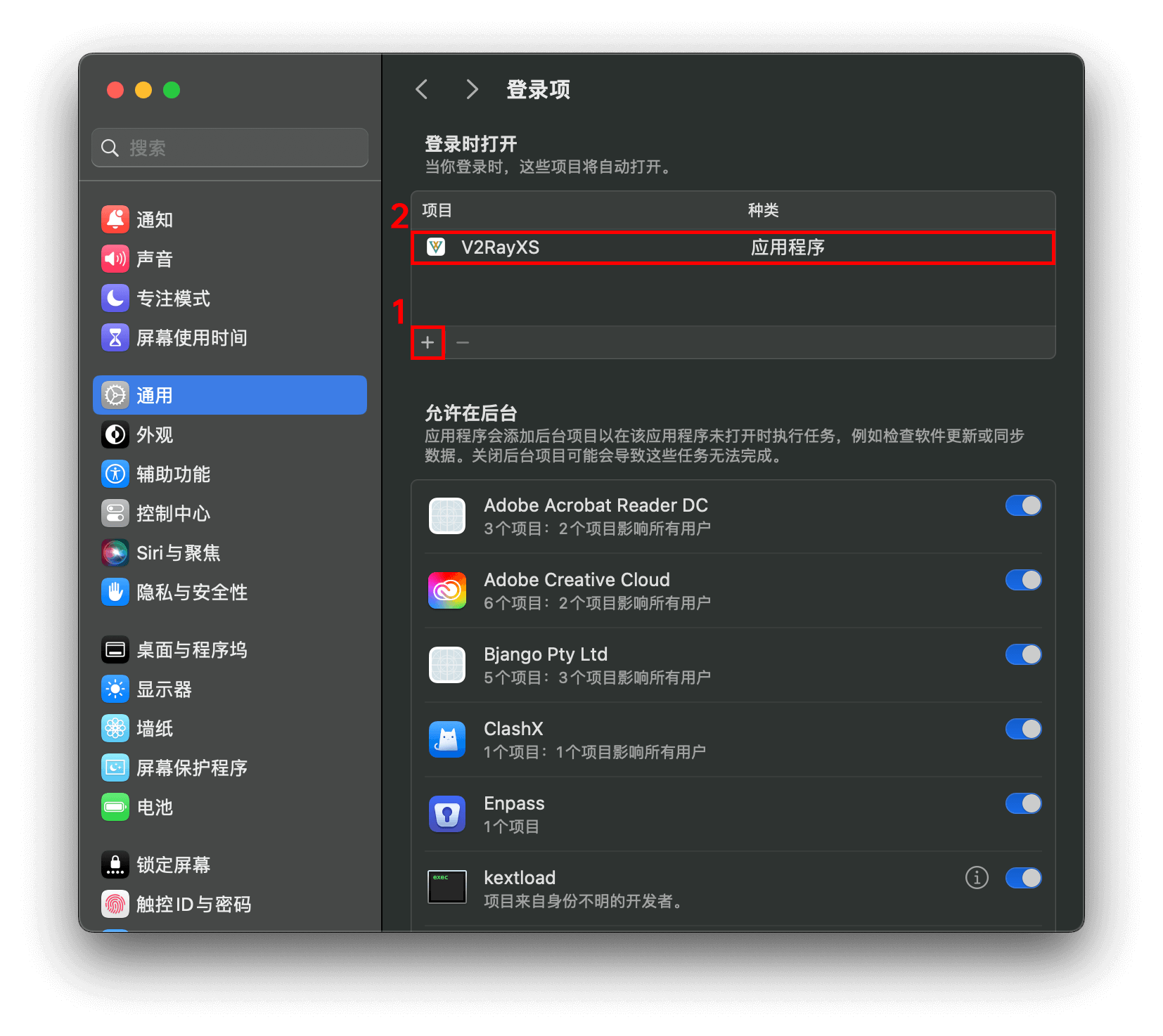 Conclusion
Salute & Indulge!