New Method to Crack Baiduyun for Unlimited Speed
Problem Statement
Researches have been carried out that if you are not a paid user of Baiduyun and downloading a file which is shared also by a non-paid user, then by no question the download speed will be capped. Third-party software like Pandownload which claimed to crack such limitation were all quite probably put down by Baidu by banning users' any download action.
As has been noticed in the previous article, we can ultilize methods like Tampermonkey scripts with IDM (Internet Download Manager) to extract direct download links of large files of Baiduyun rather than turning to the annoying official client, however download speed is not that satisfying. It seems that Baiduyun has put limit on both single download thread speed and total file download speed, therefore based on a remote dedicated server located in Helsinki, Finland equipped with unshared 1Gbps throughput, the fastest possible download speed of a Baiduyun file (around 3.46GB) with one old account is around 2.7MB/s, while the newly registered account could only achieve no more than 400KB/s (Download experienments have also been double conducted and verified using my local network in mainland of China). Results can be seen below.
IDM and task manager result using old Baidu account for download: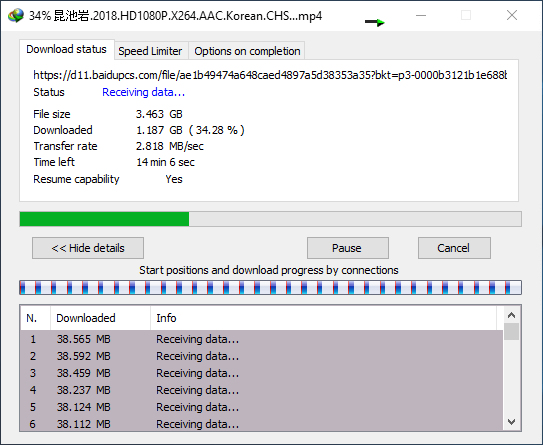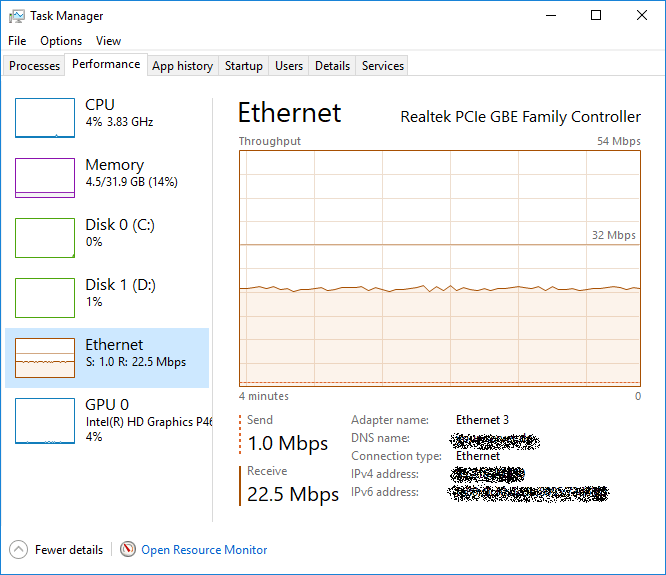 ---
IDM and task manager result using newly registered Baidu account for download: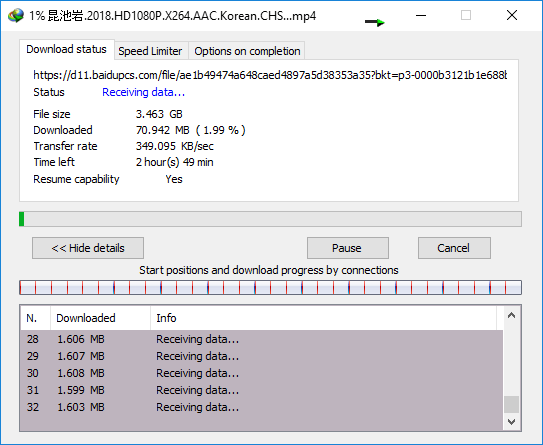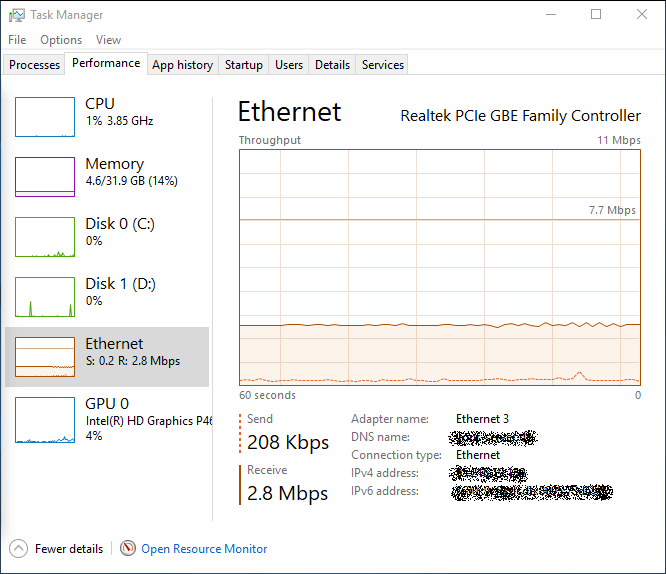 Here below I'd be quite thrilled to share a method which seems to be ***superior to all other methods*** and can attain ***unlimited*** download speed like a highly-paid SVIP (Super VIP) account.
Move Out & Practise
Above all, thanks to a Chinese free website called 雷云(Leiyun) which makes possible. Though a little complicated, please be patient and follow the procedures below.
For privacy consideration, please DO NOT use your main Baidu account. Just logout and register a new Baidu account. For phone verification, you can go to free American text number like Textnow.


After logging in with the newly registered Baidu account at Baiduyun, supposing you are using Chrome, Firefox or Edge, just hit F12 in your web browser and find BDUSS value of your Baidu account according to the following:

Chrome Users:

Firefox Users:

Edge Users:



Register an account for 雷云(Leiyun) just mentioned.



After successful registration and login, bind your Baiduyun account by input the BDUSS value you got in Step 2.



Let's say, you'd like to download a most-recent Korean Thriller shared by others, for example:

---

Link: https://pan.baidu.com/s/15lV_YSryB6zTgx4eIr9NPw
Code: vvqh

---

Then you just go for that link, and this time we hit "Save to my Web Drive" and directly go to your 雷云(Leiyun) Account, you'll see the resource you saved to your Baiduyun account is just lying there peacefully.

Hit "High Speed" without hesitation and wait IDM to be called automatically.


We can tell from the above that the URL of the file is still from Baidu, just like what Tampermonkey script does. However, this time take a deep breath and get ready to check out the download speed shown in the following result section.
Results
Yes! Over 40MB/s* say, *320Mbps! Any word could fade when facing such speed shown below in the pictures.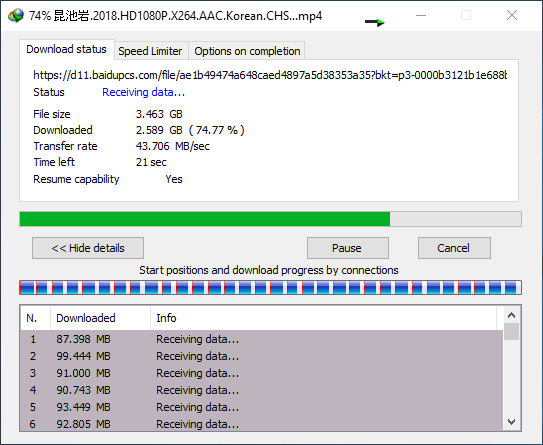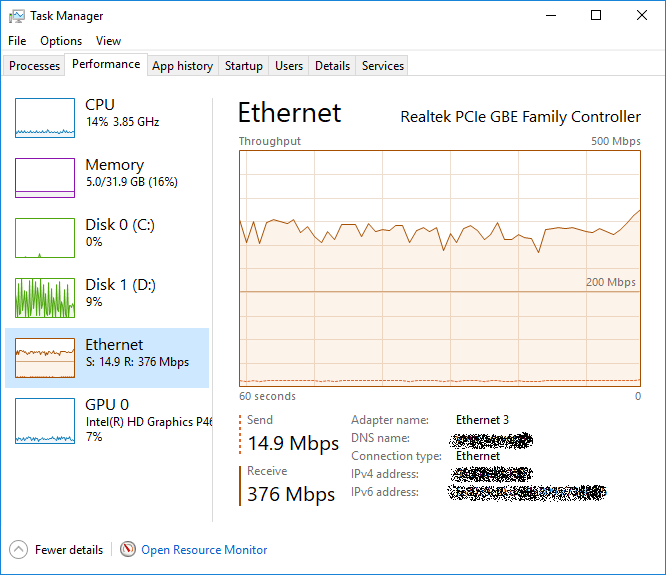 How about having another shot with files over 4GB like a Windows system setup ISO?
---
Link: https://pan.baidu.com/s/1yNt6Vpz8NKroe7AyorWQ-w
Code:
7dm6
---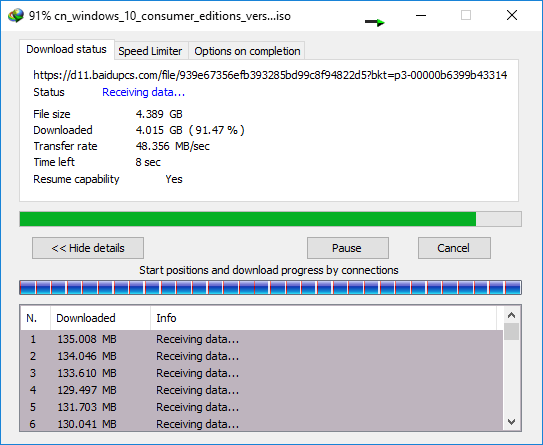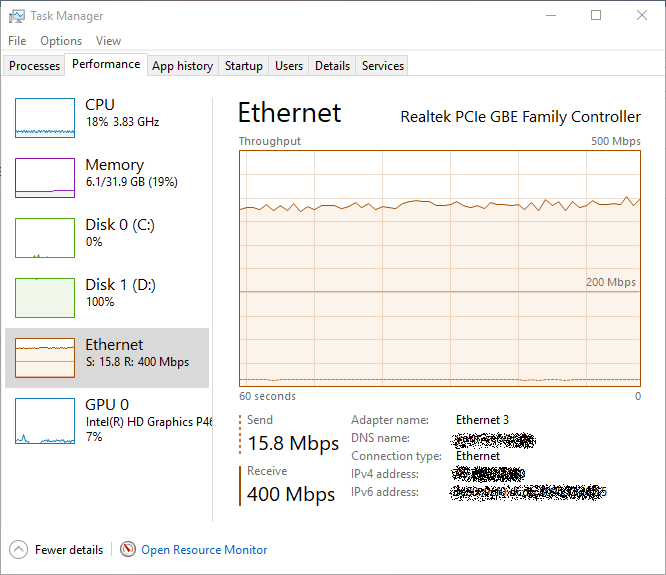 Holy crap! At steady 48MB/s, around 400Mbps! It may could be even faster in that the poor D:</code> mechanical driver is at its 100% 'working load' which could cause download throttle.
Conclusion
In this article, I provided you a new method that I'm personally also quite happy to adopt for unlimited download speed of Baiduyun so far. It seems such mechanism has only last for less than a year according to its author's official development website. I'm not sure whether or not it would fail in the future. But it works so far so good and that's enough. Feel free to donate (only via Alipay or Wechat) that author if you feel good and feel it good.
As always thanks for your reading and also feel free to comment below if any problem.